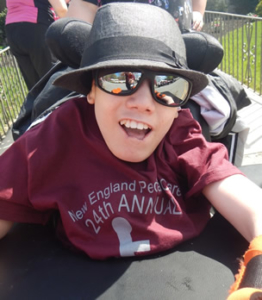 Your support makes a difference in a child's life.
Help us make a real difference in the lives of medically fragile children. Our mission is to help these children live their best lives as possible, and provide them with a chance to enjoy being a child. Our advanced care programs are instrumental in their recovery, on-going development and overall well being. Our staff is a lifeline for every family to help them through the transitional needs of caring for a medically fragile child.
Your support provides extraordinary care and extraordinary comfort when families need it most.  Helping medically fragile/severely disabled children requires cutting-edge research, state of the art facilities, and a staff that treats all children as if they were our own.  And we do… Twenty-four hours a day, seven days a week.
Support us today by:
Making a financial donation of any size. Just click on our DONATE button.
Make a donation in memory of a loved one. Click on the 

DONATE

button. There is a place to enter this information.
Making an in-kind donation. View our Wish List for items that would be an ideal in-kind donations.
Participating/Volunteering at one of our events. View our Events page.
Field Trips – Tickets

Movies
Plays
Concerts
Museums
Etc.

Van Expenses
In-house Music Concerts
Semi-Formal
Birthday Parties
In-House Movies
Karoke parties
Valentine's Brunch
Specific Items for School / Young Adult Program / Rehabilitation
"in-kind" Wish List Donations 
Tube socks
Sweat pants – sizes xs – 2x
Zipped sweat shirts – sizes xs – 2x
T-shirts – kids/adults/XXlarges –
Comforters for twin beds
Seamless undershirts for the TLSO's
See more of our wish list items by price level