Employment Opportunities
LPN's
CNA's
(Certified Nursing Assistants)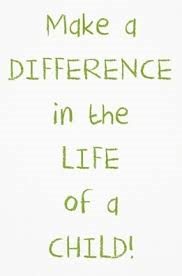 LPN (Licensed Practical Nurse) / RN (Registered Nurse)
"Have you considered how your career could allow you to truly mean something in the lives of children? Discover how eligible candidates can make a difference by applying as soon as possible and begin enhancing the life of a child with this distinctive position." –
This is a remarkable opportunity to sharpen your clinical skills and critical thinking, previous pediatric experience NOT required. Gain experience with a wide variety of clinical conditions and become an expert at working with tracheostomies, G tubes, J tubes and ventilators. We offer an in-depth training program for both LPNs and RNs. Training is individualized to meet each employees learning style and experience level.
We currently have 8 hour and 12 hour shifts available.
7:00am – 3:30pm
3:00pm – 11:30pm
11:45pm – 7:30am
** Generous weekend and shift differentials available **
Required license or certification:    LPN
Additional benefits include: options for ongoing continuing education and tuition reimbursement, generous PTO (vacation, sick, holidays), HRA to assist with out-of-pocket medical expenses, active Staff Appreciation committee!
Please fill out an application Apply Here or send in your resume! We are located at:
78 Boston Road, North Billerica, MA 01862
(978) 667-5123
"Caring for the medically fragile child is not only rewarding, but a constant learning experience. I love that I have the opportunity to appreciate each child fully, not just medically." –
Holly Gagnon, LPN (27-year NEPC employee)
_____________________________________________
Certified Nursing Assistants
New England Pediatric Care is a comprehensive short- and long-term care facility for children. It also has a 5 classroom school and adult day habilitation for multi-handicapped children and young adults.
We have the CNA positions available for all shifts
6:45am – 3:15pm
2:45pm – 11:15pm
10:45pm – 7:15am
Indicate shift preference when applying
Please fill out an application online:  Apply Now