Employment Opportunities
Special Education Teacher
CNA's
(Certified Nursing Assistants)
LPN's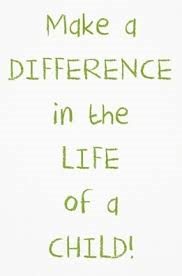 Special Education Teacher
The Day School at New England Pediatric Care has operated as a Chapter 766 Private School for over twenty five years. We provide Special Education Services to medically-complex students with significant cognitive impairments. We are committed to providing our students a fun, enriched, educational environment !  We are seeking a full time Special Education Teacher to lead one of our classrooms.
A successful teacher candidate should possess the following:
Bachelors Degree ; Masters Degree Preferred
DESE Special Education License in Moderate or Severe Disabilities
Eligible for DESE licensure in Severe or Moderate special needs or enrolled in Graduate Program /Licensure program
Experience working with Individuals with special medical and learning needs.
Experience writing IEP's and carrying out specific student goals
Patience and understanding with students, families and school districts we work with
Ability to lead and supervise teaching assistants and utilize a team approach in the classroom
Ability to think on your feet and adapt curriculum and content in a meaningful way
Work effectively with Physical, Occupational, and Speech therapists as well as school Nurses and Nursing staff to care for and educate our students.
Maintain an organized, safe and productive classroom for students to learn in.
Flexibility to meet identified student needs
Participate in staff trainings and in-service trainings as required
Model respect, honesty, consideration, responsibility and positive attitude
Strong commitment to NEPC's goals and philosophy.
Please send resume to Amy Gagnon at: AGagnon@nepc.org or New England Pediatric Care, 78 Boston Road, N. Billerica, MA 01862. Fax: (978) 663-5154.
_____________________________________________
Certified Nursing Assistants
New England Pediatric Care is a comprehensive short- and long-term care facility for children. It also has a 5 classroom school and adult day habilitation for multi-handicapped children and young adults.
We have the CNA positions available for all shifts
6:45am – 3:15pm
2:45pm – 11:15pm
10:45pm – 7:15am
 Indicate shift preference when applying
Please come in to fill out an application
or e-mail employment@nepc.org
New England Pediatric Care
78 Boston Road
Billerica, MA 01862
_____________________________________________
LPN (Licensed Practical Nurse)
"Caring for the medically fragile child is not only rewarding, but a constant learning experience. I love that I have the opportunity to appreciate each child fully, not just medically." –
Holly Gagnon, LPN (27-year NEPC employee)
Have you considered how your career could allow you to truly mean something in the lives of children? Opportunities include working with people from birth through young adulthood, while providing for a wide variety of care requirements including but not limited to tracheostomy/ventilator care, enteral feeding, and seizure management     At New England Pediatric Care, you can do all that and more!
Enhance the life of a child by considering the following positions:
7:00am – 3:30pm
3:00pm – 11:30pm
11:45pm – 7:30am
** $ shift differentials available **
Required license or certification:    LPN
Additional benefits include: options for ongoing continuing education and tuition reimbursement.
Please come in to fill out an application:
78 Boston Road, North Billerica, MA 01862
(978) 667-5123
or send resume to:  Mary Whalen / Director of Nursing / mwhalen@nepc.org
Explore our website at www.nepc.org